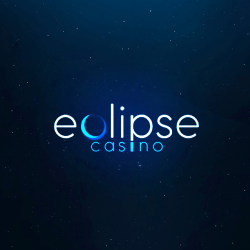 Terms & Conditions
Eclipse Casino
*** BANNEDCOUNTRIES ***
Turkey, Israel, Eastern Europe
3.2. FREE CHIPS
Unless stated otherwise, all Free Chips are subject to the following terms and conditions:
3.2.1. The bonus amount must be wagered a minimum of 40 times for slot games (namely, Video slots, 3-reel slots, i-slots, Keno, Bingo, and Scratch Cards); 45 times for card games (Video poker, Blackjack, keno, bingo and scratch cards); or 60 times for roulette (American and European roulette; with outside bets disabled). The player will not be allowed to place bets / stakes on games other than stated under Terms and Conditions of the Free Chips (unless otherwise stated). 3.2.2. The max withdrawal amount (unless otherwise stated) from the Free Chip is 5 (five) times the face value of the bonus.
3.2.3. Players cannot request for multiple Free Chips consecutively. If the player has played with one Free Chip and is subsequently willing to claim another one, a real-money deposit needs to be made in the interim for the player to be eligible to claim the second Free Chip. Please note that in order to qualify for the Free Chip, there shall be at least $60 deposit (either in total or by one transaction since the last Free Chip played, unless otherwise offered by Account manager). Any winnings resulting from multiple free chips will be void. For example, should a Player redeem two free chips in a row, s/he will not be able to withdraw any winnings generated by playing on said chip.
3.2.4. All Free Chips are subjected to the Wager Requirements and Maximum Withdrawal Limits listed above. 3.2.5. Once the player has met the Wager Requirements and is able to make a withdrawal, any amount that is over the Maximum Withdrawal Limit will be removed from the player's playable balance, as s/he will not be able to withdraw these funds.
3.2.6. While mixing deposits and Free Chips is not allowed, Eclipse Online Casino is aware that this may happen from time to time. If, for whatever reason, you make a deposit while using a Free Chip, the wagering requirements and maximum allowed cash-out of the mentioned bonus will still apply. Shall you observe the mentioned case, please make sure to contact Customer Support Department for further possible application of the bonuses correctly.
3.2.7. The Player's account balance must be $5.00 or less in order to claim any promotion other than a deposit bonus. 3.2.8. If the customer plays any game different from the allowed ones as indicated on the coupon, winnings will be void. 3.2.9. Free chips cannot be used to play the progressive games; usage of the free chip in progressive games would nullify all winnings and transactions.
3.2.10. Management reserves the right to lock or close any account abusing the free chip promotions offered by the casino.