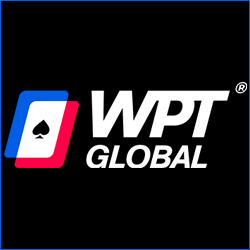 Terms & Conditions
WPT Global
This $100,000 Guaranteed Welcome Offer (the "Offer") is available from June 1st until July 3rd 2022.
This Offer is available to new, real money customers aged over 18 years old.
You cannot avail of this Offer if you are accessing WPT Global from a restricted country.
Offer available to new players who register to WPT Global only.
Only one person per household or per device shall be allowed to use this Offer.
One $100,000 Guaranteed Welcome Event ticket worth $110 will be credited to each eligible player.
All tickets will expire after May 29th. Subsequently unused tickets will be removed from the player's account.
The tickets are not transferrable and may not be substituted or redeemed.
During the registration process you must provide correct personal details (including name, address, phone number and date of birth) to be eligible for this Offer.
We may place restrictions on your account, including deposit restrictions, in order to comply with our legal and regulatory obligations. We will not be responsible should these restrictions affect your ability to complete the requirements of this promotion and/or to release any bonus, benefits or prizes.
We reserve the right to change, end or restrict your access to any Poker Promotion, if required for legal and/or regulatory reasons.
By taking part in this promotion, you agree to these Specific Promotional Terms and Conditions and agree to the Standard Promotional Terms and Conditions set by the provider. Failure to satisfy these Specific Terms and Conditions may result in the package being removed from your account without notice. In addition, the main Terms and Conditions of this website shall also apply to this Offer.
We reserve the right to cancel or modify this offer at any time without prior notice, and at our sole and absolute discretion.