Please note: Sometimes our newsletters contain limited offers that may not be available at this time!
This newsletter was sent out on 17 February 2009.
Hi [fname],
Forgot your login?
IN THIS ISSUE:
PKR - 3D POKER - $25 WORTH OF TOURNAMENT TICKETS


We're glad to let you know that our no deposit bonus for PKR is back! The offer remains the same, you get $25 worth of tournament tickets for PKR. The $25 tournament tickets will be issued as 2x $10 and 1x $5.
Afterwards you can please yourself with a 100% up to $600 bonus on your first deposit - use bonuscode:
MOB25FREE
Please note that we currently only accept 20 bonus requests a day for this offer - so if it's "sold out", be sure to check back the next day.
Click here for more information & sign up!

After a long wait, it's finally here - our Mansion Poker $100 no deposit bonus.

Sign up with Mansion Poker and get $50 upfront and another $50 released in $10 increments for every 650 points earned.

In addition you also get a 100% up to $500 bonus when making your first deposit.

Please note that we only accept 40 bonus requests a day for this offer, so please check back later if we're out for the day.

Click here for more information & sign up!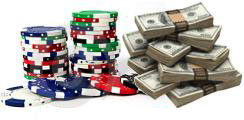 Following is a list of all the no deposit poker bonuses that we can currently offer to our members. Please note that not all the offers are available to all countries.

TOTAL: $1870 without any deposit needed!
We still have the superhot bonus for CD Poker available. However we are not sure how long this offer is going to hold, so if you want it, now is the time.

All you have to do is click the link below, register an account with CDPoker (pokerroomschool) and take a small quiz. $50 will then be deposited into your account, and you will be able to get an additional $100 released during play for a total of $150 without making a single deposit! No tricks, no catches - real money straight to your account.

Click here to sign up!

ACTION POKER
Our monthly $1000 Action Poker bonus is back. As usual you have to make a deposit between $25 and $2500 using bonuscode MADNESS, this gives you a 100% reload bonus. Within 24 hours, your account will receive 100 gold bars, which you can use to "buy-in" to the March 14th $1000 Action Poker freeroll with 30 places paid. Click here for more information on Action Poker.



PAYNORAKE
We'll also be throwing a $1000 freeroll at PayNoRake this month, it's scheduled for February 28th with a $1000 prizepool and 40 places paid.

The "buy-in" is 10 Black Pearls which you receive once you signup using bonuscode BRMFREE. Click here to signup with PayNoRake now - remember to use signup code BRMFREE.

For more information:
Kindly note that both freerolls are only eligible for players who signed up at Action Poker/PayNoRake through BankrollMob links/bonuscodes.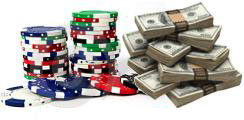 For your convenience, here's a list of our upcoming freerolls for the next week:

Our poker forum is more active now than ever, thanks to all our members - keep up the good work!

Here's some threads you might find interesting and if you like, feel free to stop by and post your comments - it's free! In fact, did you know that you get paid in Mob Points just by posting in our forum?

What does your girlfriend/wife think about you playing online poker? One of our members are having some problems on that account, so if you have any bright ideas, they are more than welcome in the "my wife is against poker"-thread.

Or if it's not your wife that's against you and your poker, maybe it's yourself? In that case, how long do you think one should be "punished", in order to rediscover the joy and thrill of online poker?

If none of the above apply to you, could you perhaps already be poker dependant? Surely if you start raising the checkout assistant in the supermarket or yell out BAD BEAT whenever something is not going your way, you could be poker dependant! Find lots more examples, and add your own, in our "are you poker dependant?"-thread.

In case everything is just great between you and online poker, then let us know what you think about AK - do you also want to downgrade AK to a trash hand? (We hope not, but cast your vote in the poll anyway!)

Enough with the poker. Who's the best football player of all time? Pele, Cryuff, Zidane, or....? Vote now, Pele is leading with 46% of the votes!!


You are recieving this e-mail at [email] as part of your membership with one of our sites (BankrollMob)
.
To make sure that you receive all our e-mails, please add us to your list of trusted senders / address book.