« Back to BankrollMob Newsletter Archive
Please note: Sometimes our newsletters contain limited offers that may not be available at this time!
This newsletter was sent out on 28 February 2009.
Hi [fname],
Forgot your login?
IN THIS ISSUE:
8 DIFFERENT NO DEPOSIT OFFERS RIGHT NOW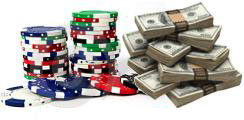 Did you know that you can get up to 8 different no deposit offers from BankrollMob to start your bankroll? Did you also know that with BankrollMob we do not only allow you 1 or 2 bankrolls, but that you may apply for ALL the no-deposit offers? Below is what we currently have for free for you:
Get ready - because PokerStars are giving all players a chance to win big, with millions of dollars in cash prizes on the line. This is the
Spring Championship of Online Poker - ALL STAKES, and its going to be massive.

22 events, two every day running from April 2-12, with a total guaranteed prizepool of $30,000,000. You can already now start qualifying for the events,
in both freerolls, cash and FPP satelittes.

CLICK HERE to create your PokerStars account AND get a $50 (100%) bonus on your first deposit.


Tonight we are hosting a $1,000 freeroll for all BankrollMob players on PayNoRake.com. The tournament starts at 20.00GMT/21.00CET/15.00EST and is for all players that created an account
with PayNoRake through Bankrollmob.com.

All you have to do to participate tonight is: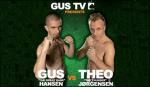 Yes, you heard right! When PokerStars EPT Copenhagen finished last Saturday Gus Hansen challenged his fellow countrymen Theo Jorgensen for a real fight in the boxing ring. And of course money was involved as we are talking about some of the most successful poker players there are.

Gus Hansen was the one that came up with the brilliant idea to challenge another poker player in the boxing ring for some serious cash, this in order to promote his new site Gus Hansen TV. The one that accepted Gus challenge was no one less than Theo Jörgensen who is known to be someone that is not afraid to take on new challenges.
You are recieving this e-mail at [email] as part of your membership with one of our sites (BankrollMob)
.
To make sure that you receive all our e-mails, please add us to your list of trusted senders / address book.