« Back to BankrollMob Newsletter Archive
Please note: Sometimes our newsletters contain limited offers that may not be available at this time!
This newsletter was sent out on 27 March 2009.
Hi [fname],
Forgot your login?
IN THIS ISSUE:
FREE $12K WSOP PACKAGE FOR BRM MEMBERS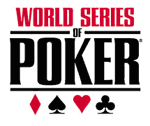 BankrollMob and Party Poker is making it easier than ever for you to qualify for WSOP 2009. Travel to Las Vegas this summer for the adventure of a lifetime!
We're hosting 3 satellites during April (12th, 19th and 26th at 20:00 CET / 19:00 GMT) with a buy-in of just $5+$1 (added to the prizepool). Top 15 players from each satellite will qualify for our "BankrollMob WSOP Final" for May 2nd. The winner of this final will win our
$12k WSOP package
consisting of:
WSOP Main Event Buy-in ($10,000)
7 nights Accommodation
$2,000 Spending Money

We're also
adding $500
to be paid out per normal tournament structure, to those who does not qualify for the WSOP package.
For more information and schedules, check our website!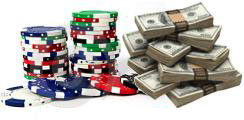 Upcoming BankrollMob freerolls:

Click the links for more information and passwords.



You know the phrase "3rd time's a charm"? Well, RummyRoyal sure does. Followed by its first two successful $100 freerolls, RummyRoyal is taking it up a notch and giving BRM members a twice-as-big prize of $200 for its month-closing freeroll. Freeroll will take place on Friday 27th, 19:00 GMT (tonight!!), so if you get a bad hand in one of the big poker tourneys, come on in and try your skills with some free rummy cash.

The game is once again Kalooki 51, and there is a flash tutorial here for those who need a quick lesson.

For more information, check our website!


BankrollMob invites all our Titan Poker players who signed up at Titan Poker through BankrollMob, to take part of the "March Invitational" $2000 guranteed tournament, with a buy-in of just $2+$0.20. The tournament is restricted to all new depositing players after February 1st and it is scheduled for March 29th at 8 pm "server time".

If you have not yet signed up, be sure to check out our Titan Poker offers:

Here's what new in the world of poker...
You are recieving this e-mail at [email] as part of your membership with one of our sites (BankrollMob)
.
To make sure that you receive all our e-mails, please add us to your list of trusted senders / address book.