Please note: Sometimes our newsletters contain limited offers that may not be available at this time!
This newsletter was sent out on 08 April 2009.
Hi [fname],
Forgot your login?
IN THIS ISSUE:
MANSION POKER $500 FREEROLL & $150 NO DEPOSIT BONUS


Join Mansion Poker (see bonus options below) and get to play in a $500 Invitational Freeroll April 26th 19:00 GMT (21:00 CET). Look for "$500 Private Freeroll" in the Mansion lobby. But that's not all, we also have 4x $100 freerolls for Mansion Poker over the next Month: April 15th, 22nd, 26th, 29th and May 6th. You can find them all in our
Freerolls section at the website
.
Currently we're offering the following bonuses for Mansion Poker: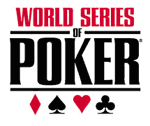 BankrollMob and PartyPoker is making it easier than ever for you to qualify for WSOP 2009. Travel to Las Vegas this summer for the adventure of a lifetime!

We're hosting 3 satellites with a $5+$1 buy-in (Sunday April 12th, 19th and 26th at 20:00 CET / 18:00 GMT), from which 15 players will qualify for the "BankrollMob WSOP Final" (May 2nd 20:00 CET / 18:00 GMT). The $5 buy-ins in each satellite will be added to the prizepool in each satellite and paid out to place 16th and below, per normal tournament payout structure. The winner of "BankrollMob WSOP Final" will get a package worth $12,000 consisting of: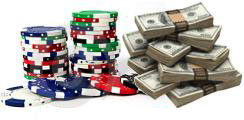 Did you know that you can get up to 7 different no deposit offers from BankrollMob to start your bankroll? Did you also know that with BankrollMob we do not only allow you 1 or 2 bankrolls, but that you may apply for ALL the no-deposit offers? Below is what we currently have for free for you*:
*) Certain bonuses may not be available to certain countries. You may not already have an account with the site you want a bonus for.


After a short two-week break, we are happy to announce this month's opening freeroll at the home of online rummy games. Last month's $200 end-of-month freeroll was a huge success and the RummyRoyal guys had guaranteed to equal it again this month or even more, depends on your awareness! So the more of you to join and play, the bigger the prize will be in the next rummy freerolls.

This time, the game is Oklahoma, so make sure to practice it before so you can learn a few tricks: Tutorial link.

Freeroll will take place on April 12th, 18:00 GMT (20:00 CET / 13:00 EST), under "BRM Private", as usual.

Bonuses: RummyRoyal free $5 no deposit bonus.
Here's some of the headlines on what's going on in the poker world the past few days:

You are recieving this e-mail at [email] as part of your membership with one of our sites (BankrollMob)
.
To make sure that you receive all our e-mails, please add us to your list of trusted senders / address book.